"Not an Adolescent Girl" in Milan
Jatun Risba's work Not an adolescent girl was on display, from 23rd February to 12th March, at  Fabbrica del Vapore in Milan as part of the international art exhibition Stand for Girls, curated by Elisabetta Longari. The exhibition was promoted by the project Indifesa –  Art against gender violence.
Participating artists: Eleonora Antonioni, Guia Besana, Marco Delogu, Paola Di Bello, Sarah Dubois, Anna Ginsburg, Barbara Giorgis, Claudia Giraudo, Meri Gorni, Marianne Heier, Maria Jannelli, Tatiana Kocmur, Hyun-Jin Kwak, Paola Mattioli, Silvia Pastoricchio, Giuseppe Renda, Jatun Risba, Sabrina Rocca, Sabina Sala, Gregg Segal, Anna Skoromnaya, Laura Trentin, Silvia Truppi, Giovanna Villani, Lucrezia Zaffarano.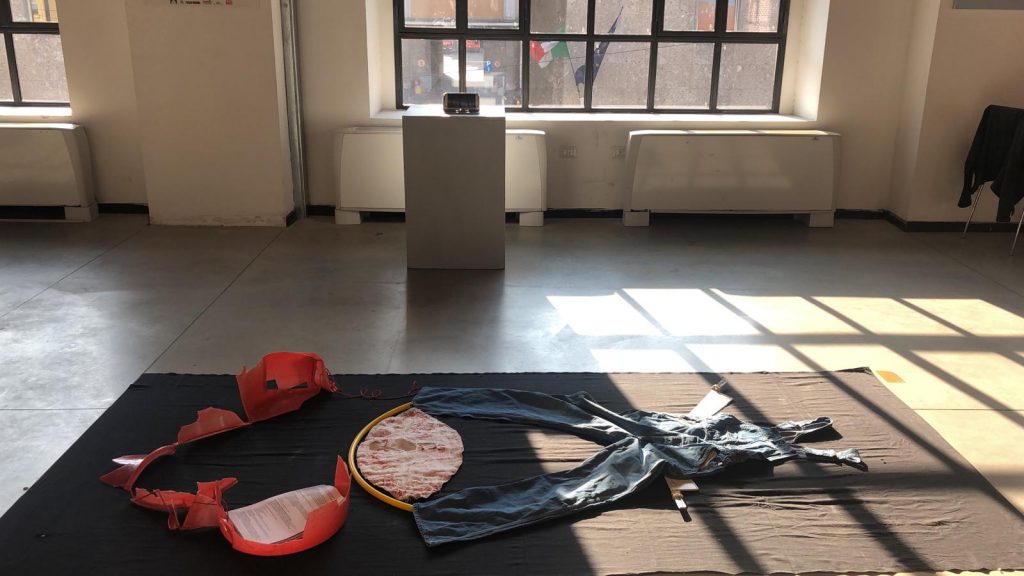 Not an Adolescent Girl installation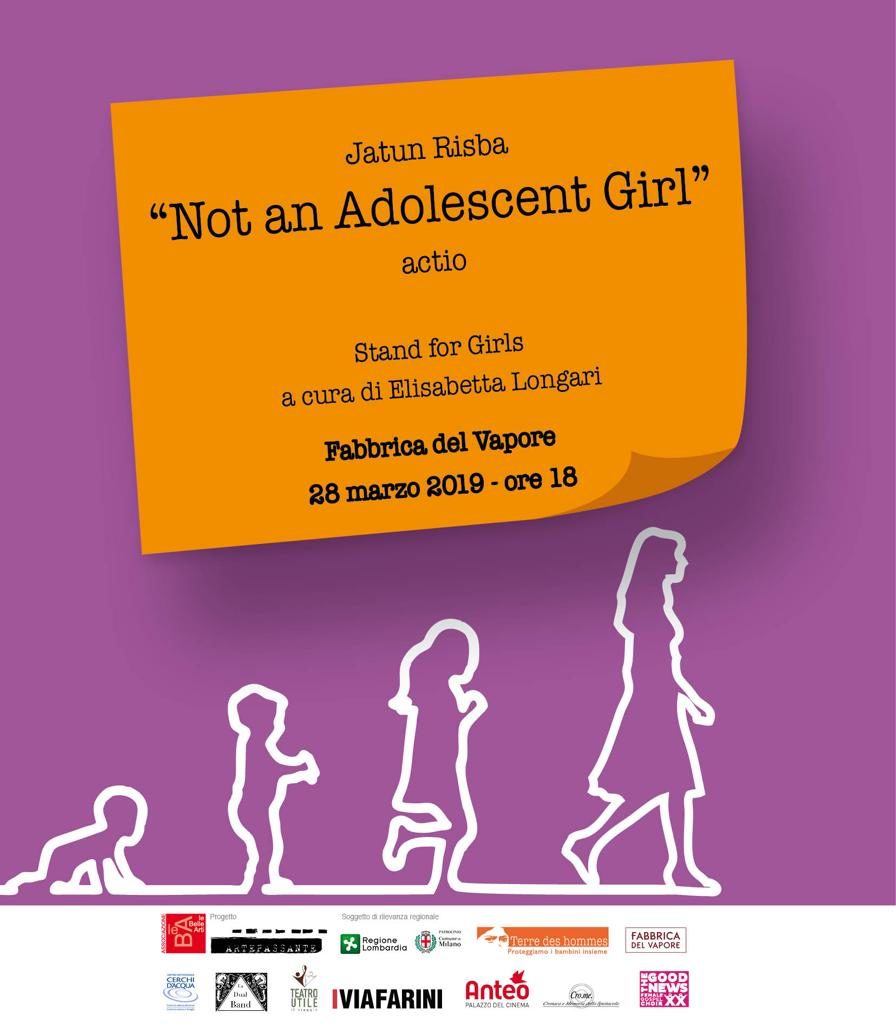 Jatun Risba showcased the actio Not an adolescent girl, as an after event of the exhibit, on the 28th March 2019.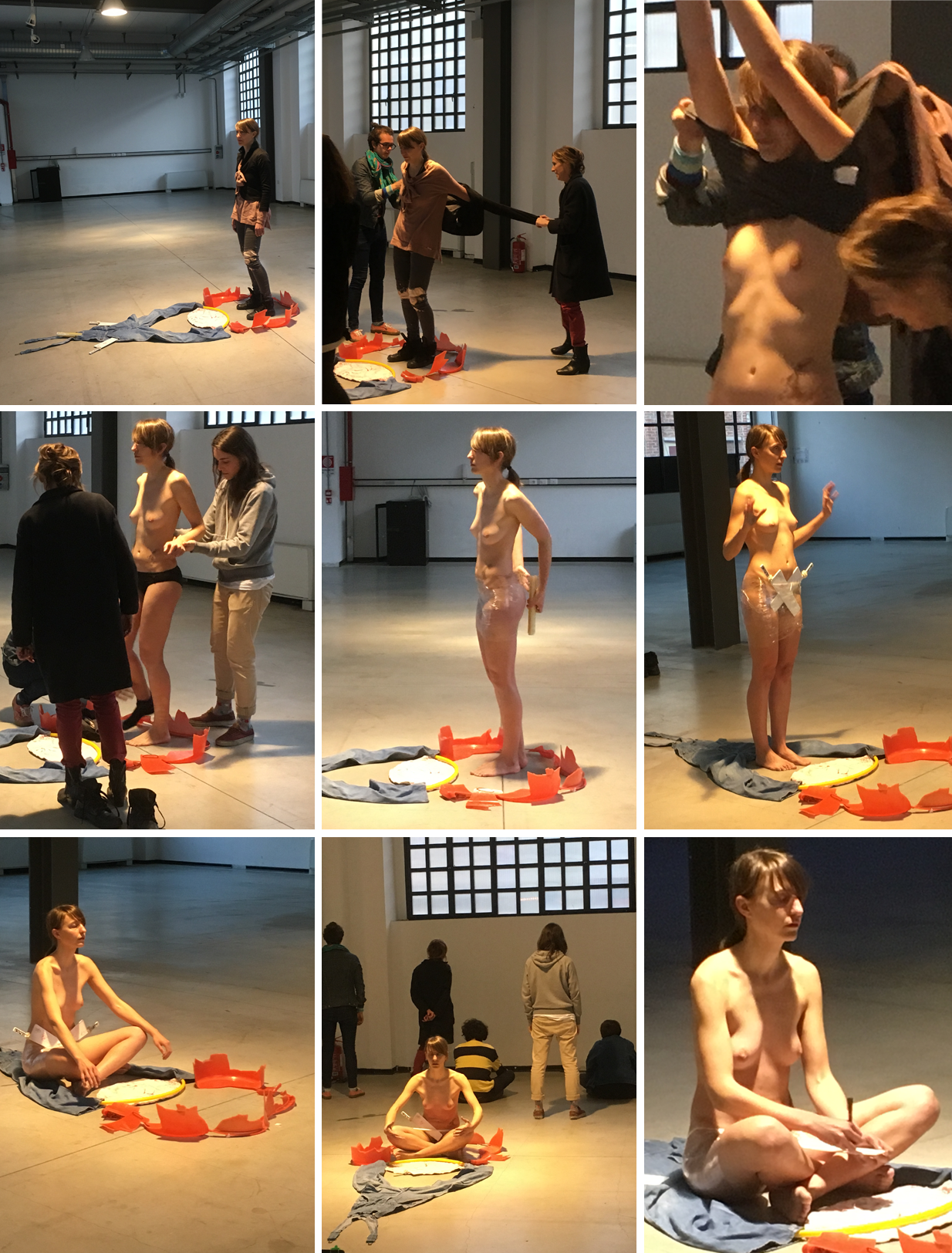 Not an Adolescent Girl actio