VSTOP PROST + RAMPA Lab / MRI MS_techno
//rave at Špitalska chapel in Celje (SLO), 13 October 2017 from 20:30-22:00
Art direction: Jatun Risba
DJ set: Nina Dragičević
'MRI MS_techno' is ecstasy with electronic music; a variation on themes of rave parties, nonviolence and opensourceness; a service of bodies in movement that liberates and connects …
FREE ENTRY. Welcome everybody!
More info at Fb event page
_ _ _
the sounds of Magnetic Resonance Imaging as a techno hymn
the thinking body is shuffling
the thinking body is dancing hardstyle
trippin …
your pupils are so wide
and your eyes are so big
when gazing at FLOSS1
+- MRI MS is a body in motion for healthcare reform + –
MRI MS is
My Resting In Myself Sane
1 FLOSS: Acronym for Free/Libre/Open-Source Software, a movement for the freedom to run, study, change and freely redistribute copies of software with or without changes.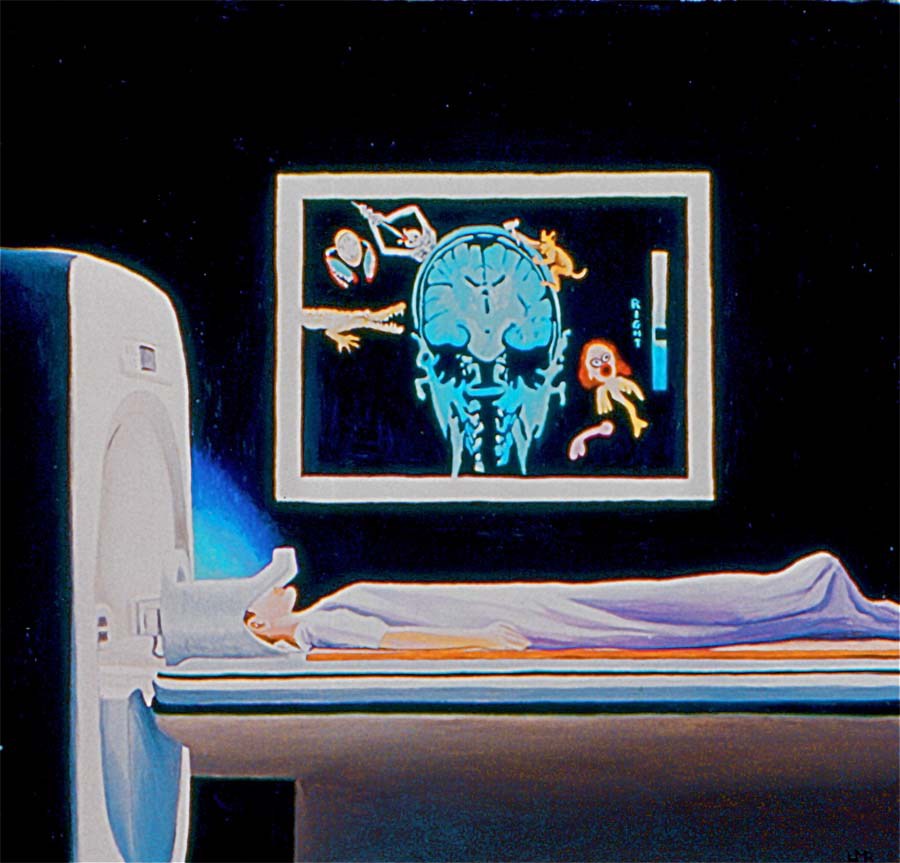 Immeasurable Results by Lynn Randolph