On 14th of June, Jatun Risba participated at the roundtable discussion Dancing Crowds: Mania, Ecstasy, Collectivity at F°LAB – Festival for Performing Arts in Frankfurt. 
The roundtable Dancing crowds explored what it means to be a body in revolt, dancing. From the neo-shamanistic traditions in contemporary choreography to radical self-healing, and from choreographic politics of care to urgent and unrelenting dance parties, bodies in motion signal restlessness and a vibrant potential for transformation.
Panellists Kélina Gotman (theater and dance scholar, UK), Hamish McPherson (choreographer and dance scholar, UK), Bogomir Doringer (film-maker and curator, Netherlands / Austria), Jatun Risba (performance artist, Slovenia / UK) and Audrey Gary (director and choreographer, France) discussed: what is a body in protest? How have artists and thinkers imagined alternative collectivities and the vital possibilities of self-organisation for reappropriating the gestures and practices of love and insurgency? In doing so, the panel aimed to relate the protesting body in art to the body functioning in the social community and ask how alternative forms of embodiment allow us to reimagine the 'body politic'.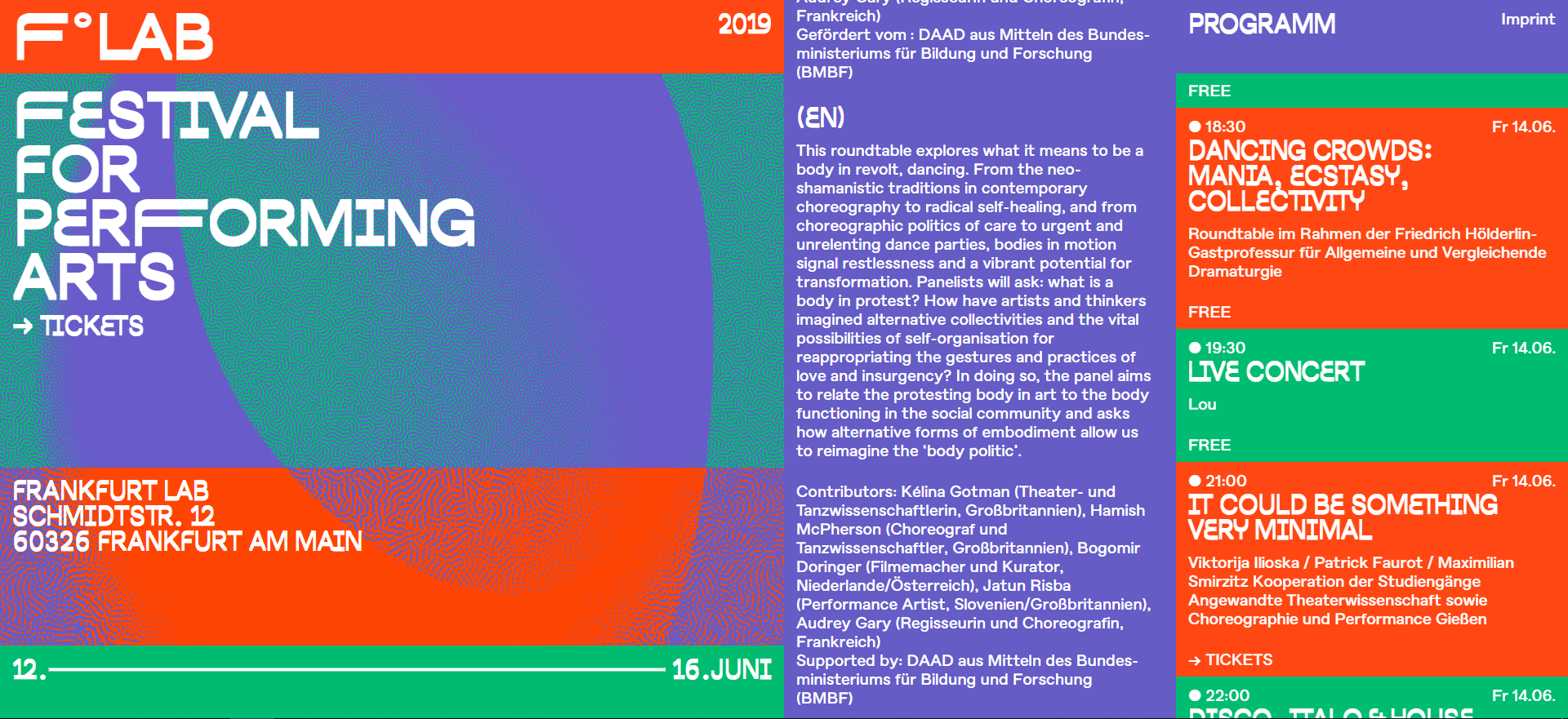 The following day, on 15th of June, Jatun Risba facilitated the workshop  "Possession dance: an immersion in, out and beyond self" for MA students of theatre and performance at the  Goethe-Universität Frankfurt.
Both events were organized as part of the Friedrich-Hölderlin Guest Professorship for General and Comparative Dramaturgy at the Goethe University Frankfurt.